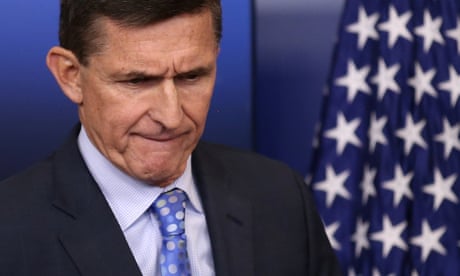 Welcome back to the David Dorer Show. You can listen to this show live at 6PM by using the spreaker player application below. Once the show starts, it will automatically update.

Today's episode is the "Three Can Keep a Secret" Edition where we will discuss Michael Flynn's agreement to testify before congress regarding his contacts with the Russian ambassador in exchange for immunity from prosecution, Devin Nunes' ongoing credibility problem as the Chairman of the House Intelligence Committee's investigation into Russian meddling in the 2016 election, and Mike Pence's assertive role as the President of the Senate in refusing to provide healthcare to women.

First, Michael Flynn is the national security adviser that was exposed for lying to Vice President Mike Pence about discussing sanctions with Russian Ambassador Sergey Kislyak following Trump's 2016 election win. As a result of these exposed lies, he was forced to resign from the Trump Administration. Now, he's agreed to testify in the House Intelligence Committee's investigation regarding Russian meddling in the 2016 election in exchange for immunity. In his own words, because he's seeking immunity, he's admitting that he's probably committed a crime.

Second, last week Devin Nunes (R-CA) gave the President political cover for the claim that Obama had a tapp (sic) on Trump's phones during the election. This week, ranking member of the House Intelligence Committee Adam Schiff (D-CA) called for Nunes to recuse himself from the ongoing investigation, as did Walter Jones (R-NC). Then, it was revealed that the source information that had Rep. Nunes so concerned that he needed to talk to the President last week came from the White House. Then, allegations that intelligence information is being laundered by and through Nunes came to light. Now, the credibility of the investigation is in serious disarray, as the novice Representative is seen as partisan, not impartial.

Lastly, we will talk about how, as the President of the Senate, Mike Pence cast the tie-breaking vote to allow States to de-fund Planned Parenthood. All the while, revelations that Pence cannot avoid the temptations for infidelity in the company of other women came to the political forefront this week.

My panel this week includes T-Bone (@tboneafterdark) and Mr. Bunker (@RSBUNKER). We will have the news, Blogger Fodder, and more.

Listen to "The David Dorer Show" on Spreaker.

Follow me at @DavidTDorer, listen to the show on Stitcher, & subscribe on iTunes.
Comments
comments